Major: Nursing
Hometown: Marion, NC
Class of: 2017
Activities: ΑΧΔ, Nursing Club
Congratulations to Megan Gaffigan, this month's Ethel K. Smith  Library Featured Student Assistant. Megan is a sophomore majoring in Nursing, and this is her second year working at the library. She has a great rapport with both staff and patrons.  Megan stays busy on campus with ΑΧΔ (Alpha Xi Delta) and the nursing club. Originally from Marion, NC, Megan loves to read. After graduation, she plans to be a pediatric nurse.
23 April 2014: Congressional Quarterly reports that the issue has been resolved.
Due to recent access issues, CQ Researcher has provided  a temporary access account for while they work to restore regular service.  The details for the temporary account have been e-mailed to students and faculty.  If you have lost this temporary password, please e-mail a request to refquestions@wingate.edu.  To insure that comply with any contractual agreement between Wingate and NCLIVE, you must request the information using your Wingate e-mail acocunt.
We apologize for any inconvenience this may cause. As soon as service is fully restored, we will notify you.
Books
Anthology for Music in the twentieth and twenty-first centuries.
Art of not being governed: an anarchist history of upland Southeast Asia
James C. Scott.
Beyond the quadratic formula
Ron Irving.
Cognition and brain development: converging evidence from various methodologies.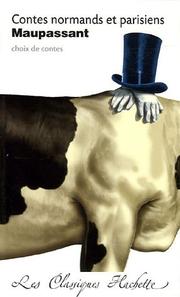 The first Paul: reclaiming the radical visionary behind the Church's conservative icon
Marcus J. Borg.
Ion mobility spectrometry
G. A. Eiceman.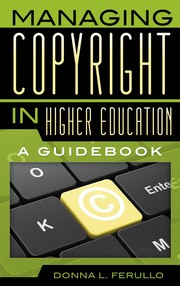 Museum exhibition planning and design
Elizabeth Bogle.
Music in the twentieth and twenty-first centuries
Joseph Auner.
Reading, thinking, and writing about history: teaching argument writing to diverse learners in the common core classroom, grades 6-12
Chauncey Monte-Sano.
Revenue Reconciliation Act of 1993: title XIII of OBRA '93 : law and explanation : as passed by Congress on August 6, 1993.
Shirei t'shuvah: Songs of repentance: Music for Rosh Hashannah and Yom Kippur.
Teaching women's history through literature: standards-based lesson plans for grades K-12
Kay A. Chick.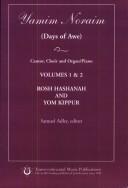 The hours of operation over the Easter holiday are as follows:
Thursday, April 2nd: 7:30 a.m. to 5:00 p.m. (Einstein's closes after Lunch)
Friday, April 3rd to Sunday, April 5th: Closed
Monday, April 6th: 6:00 p.m. to 11:00 p.m.
The library will resume its normal schedule and Einstein's will reopen on Tuesday, April 7th.
Major: Pre-Nursing
Hometown: Pilot Mountain, NC
Hobbies:  Talking and Organizing
Congratulations to Jalleah Chapman, Ethel K. Smith Library Featured Student Assistant. Jalleah is a sophomore majoring in Pre-Nursing, and this is her second year working at the library. She has a great rapport with both staff and patrons.  Originally from Pilot Mountain, NC, Jalleah enjoys talking and organizing things. After graduation, she plans to go to graduate school for nursing and become a CRNA.
HeritageQuest, which is distributed by ProQuest, now has its content present by Ancestry. The new platform brings a number of enhancements and with that a few new browser requirements.
HeritageQuest Online will be optimized to perform best on current versions of Google Chrome, Mozilla Firefox, Apple Safari, and Microsoft Internet Explorer 9 or newer (we recommend IE 11+).  This gives libraries the most up-to-date security, as well.
Microsoft Internet Explorer 8 or older will no longer be supported.  The new HeritageQuest Online may work in discontinued operating systems (such as Windows XP) and browsers, but we will not guarantee compatibility or make fixes.
Useful Microsoft Support information about each version of Internet Explorer can be found at http://support2.microsoft.com/gp/microsoft-internet-explorer.
Gales announces that on  April 2nd, 2015, enhancements will be released for the following resources,
Academic OneFile
Gale Virtual Reference Library
Infotrac Newsstand
Science in Context.
These enhancements will increase accessibility for those with disabilities like low vision or blindness, improve usability for desktop and mobile researchers, and create a common user experience across some of Gale's most popular resources.   Enhancements include,
Improvements to make resources more accessible to people with disabilities, such as low vision or blindness.
Streamlined navigation and responsive web design to allow searching over multiple platforms.
A more unified theme in line with other Gale products.
DVDs


5 broken cameras
DS119.76 .F58 2013
Books
#Girlboss;
Sophia Amoruso.
Angkor: Cambodia's wondrous Khmer temples;
Dawn F. Rooney.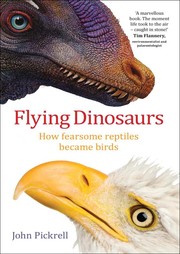 Mathematics for the life sciences: calculus, modeling, probability, and dynamical systems;
Glenn Ledder.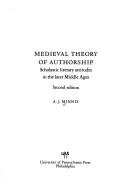 Reading the historical books: a student's guide to engaging the biblical text;
Patricia Dutcher-Walls.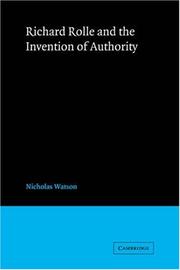 Seeds: physiology of development, germination and dormancy;
J. Derek Bewley.
The Sixth extinction: an unnatural history;
Elizabeth Kolbert.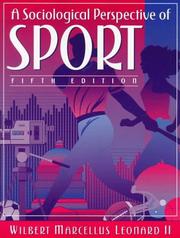 Spirit and nature: the study of Christian spirituality in a time of ecological urgency.
Stem cell hope: how stem cell medicine can change our lives;
Alice Park.
Unbearable wholeness of being: God, evolution and the power of love;
Ilia Delio.
Walking whales: from land to water in eight million years;
J.G.M. Thewissen .